THE DIVERSITY OF THE SMALL
In 2008 and 2009, Manuel Única photographed mushrooms in the hill lands of Guadalajara, adding to these images others taken in 2013. About 80 photos were selected from this archive that narrate relationships, contrasts and visual anecdotes. Creating images with a unique, sustained attraction is one of the main attributes of Única's photography, an author with a calling to observe and a sensitive capacity for spinning a yarn. Among the attractions of Small Landscapes –the first book of photographs edited by WorkOnPaper–, is the extensive variety of mushrooms which, in the different spaces portrayed, without altering the scene and without any other source of lighting than natural light.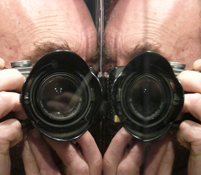 Manuel Única. Self-portrait
Narrating with photos
Manuel Única (Hita, Guadalajara, 1961) has been working for some thirty years in audiovisual journalism and has also developed a personal work in photography, edited and displayed by WorkOnPaper. In his photographic work, his most common issues are fauna, flora as well as urban and rural landscape, a production that he classifies and organizes into open series. Small Landscapes is the third publication edited by WOP by the photographer, Manuel Única. As an Efe cameraman, the leading Spanish news agency, he covers current affairs in Madrid.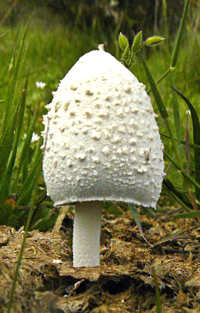 Cuprinus sp.
Sierra Norte. Guadalajara. 2008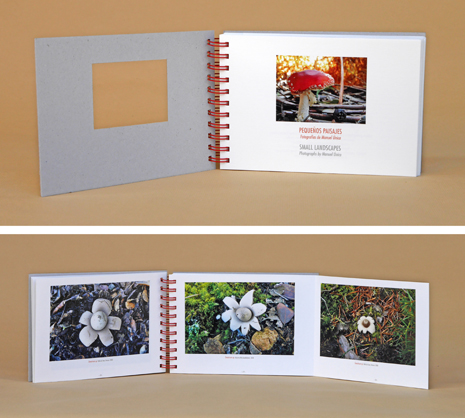 Small Landscapes suggests that Única has, on this occasion, chosen to photograph autumn on a very small scale. Even so, what is perceived with more clarity is his intention to record the plastic diversity of subjects, grounds, backgrounds and lights afforded by nature, which generate the ephemeral atmospheres captured in these photographs.
Size: 21 x 14,85 cm (DIN A5)
Front cover: 2 mm grey cardboard
Binding: Wire-o
Paper: Canson Mix Media Imagine 200 grs.
Print: Dry toner
No. of pages: 92
Language: Bilingual (Spanish - English)
Translation: Ian Emmett